Dress your House for Success
A checklist to help you sell your house for the highest value price in the least amount of time.
Now that you have made the decision to sell your home, you'll want to look at it differently. It's now a house for sale and looking at it through "buyers' eyes" can help you package it to sell more quickly.
Where do I Start?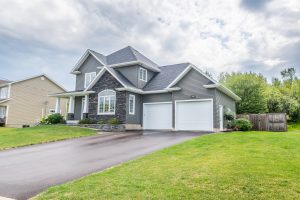 When you begin preparing your house for market, start outside and work your way in, keeping in mind the importance of first impressions.
It is estimated that more than half of all houses are sold before the buyers even get out of their cars! Stand across the street from your house and review it's curb appeal. What can you do to improve that very first impression?
Six Key Steps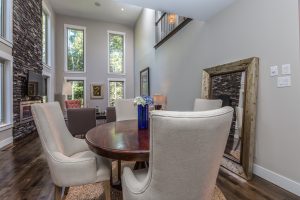 Decluttering makes every room look larger and feel neater. If a house is cluttered, buyers have trouble imagining themselves in it. By removing or storing things you don't need, you create a roomy, comfortable feeling that will be inviting to prospective buyers. Remember, when in doubt, throw it out, sell it or give it away.
Cleaning makes your house easy for buyers to explore and give the impression that it has been well cared for. Be sure every room smells as good as it looks, paying special attention to pet areas, nurseries and bathrooms. Some fresh paint and a one-time professional cleaning service can make your house look like new.
Repairing eliminates buyers' objections before they arise. If you think something is too much trouble to fix, chances are buyers will, too. Buyers tend to think repairs will cost more then they do.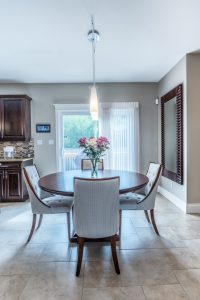 Neutralizing helps buyers see their own things in you house and picture themselves living there. Neutral paint, decor and carpeting create a home for any lifestyle. Eliminating distracting colors and accessories lets buyers concentrate on positive impressions.
Dynamizing makes the exterior and every room of your house special. Since it is competing with many other houses on the market, you need to make it stand out and be memorable. Look in magazines and catalogs for ideas. From the front door to the basement, from fresh flowers to fresh smells, this is the finishing touch.
SHOWTIME is the final step before each time your house is shown. Identify jobs and assign them to make this step quick and easy. If you keep up daily, SHOWTIME will be easier for you and your family. Plan a fun activity – away from the house – during showings.
Advantages of Working with Poirier & Thornton
We know the real estate values in your neighbourhood and will help set an agreeable and competitive price on your home.
We will establish a fun, interesting, and SUCCESSFUL marketing strategy for your home ensuring that your property is exposed to scores of potential buyers.
We are experts in the home selling process and as such will advise you of your rights, options and obligations.
We are experienced negotiators and will work for you to get you the best possible price.